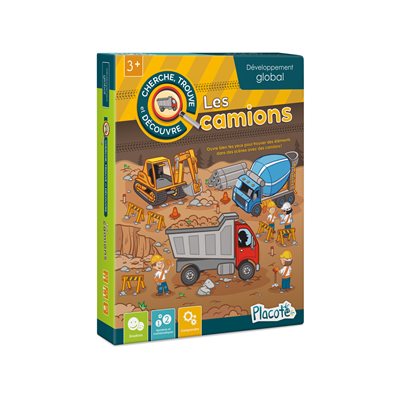 Press and move to zoom.
Mouse over image to zoom.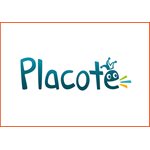 Cherche, trouve et découvre: les camions
Product Code: 4107000
This product is available only in French.

Il parait que tu aimes beaucoup les camions, c'est vrai? Ça tombe bien! Ouvre bien tes yeux et tes oreilles, car tu devras trouver des éléments dans plusieurs scènes amusantes avec des camions!

Cherche, trouve et découvre : les camions a été conçu pour soutenir le développement global de l'enfant de 3 ans à 4 ½ ans. Les différents jeux l'amènent à reconnaître de petits ensembles d'objets, à nommer des émotions et leurs causes, à comprendre des consignes portant sur les couleurs et la taille des objets, et à développer ses habiletés sociales.


Éducatif: développe rapidité et observation
Partage: renforce la relation parent-enfant
Âge: 3 ans à 4 ½ ans.
Collection: développement global
Nombre de joueurs: 2 joueurs et plus.
Temps de jeu: 10 minutes et plus.
Contenu: 4 planches de jeu, 60 cartes et 1 guide d'accompagnement.
reviews False