Home

>

Weighted Blanket fdmt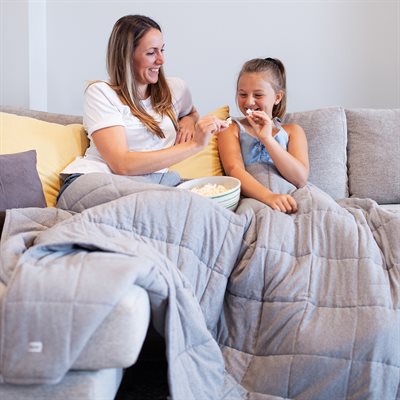 Press and move to zoom.
Mouse over image to zoom.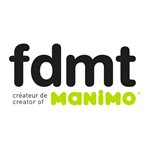 Weighted Blanket fdmt
Product Code: 4042000
The 3 kg weighted blanket provides a proprioceptive sensory stimulation that offers a deep soothing effect on the body and mind. Its evenly distributed weight exerts deep pressure that increases the secretion of serotonin and melatonin, natural hormones of happiness and sleep. Its proprioceptive effect soothes excess energy, calms, and helps to relax for a restful sleep.

It will be your best friend during an anxious period or on the eve of a stressful day, moments when sleep is sometimes more difficult to find. The relaxing effect will help you fight insomnia. A must for light sleepers and those who toss and turn in their bed. Not to mention that it is like a big hug with all the benefits of a big hug such as relaxing the nervous system; it gives a sense of security.


Sensory: its extra-soft texture provides a soothing effect, for a better sleep
Practical: it is easy to clean
Versatile: allows you to apply this deep pressure on different parts of the body, in addition to being adjustable as needed
Age: 3 years and up
Colors: grey
Dimensions: 104 x 152 cm
Weight: 3 kg
Content: 1 3kg weighted blanket
Composition: blend of organic cotton, microfibers, and glass microbeads
Machine wash your blanket in cold water then tumble dry at a low temperature.
The weighted blanket can be used in many ways. Obviously, it can be used for bedtime to cover the whole body, either the stomach or the back. It can also be positioned only on your legs during a moment of reading, for example. To obtain a more intense pressure, it is also possible to fold the weighted blanket in two. The weight of the Weighted Blanket should be approximately 10-12% of the user's weight. Of course, the comfort and person's needs are always a priority.

Caution! No contact with sharp objects.
reviews True