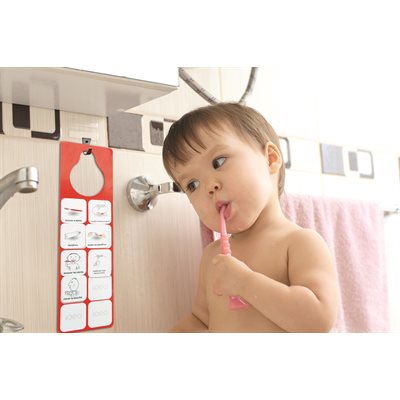 Press and move to zoom.
Mouse over image to zoom.
I learn to brush my teeth
Product Code: 3543200
IDÉOroutine est un outil qui permettra l'apprentissage d'une séquence spécifique. Idéal pour tous les enfants, parfait pour favoriser l'autonomie. L'emballage consiste en un accroche-porte vertical recto verso ainsi que 10 pictogrammes magnétiques illustrant la séquence en question.
CAD $19.95 /Piece
CAD $14.96 /Piece