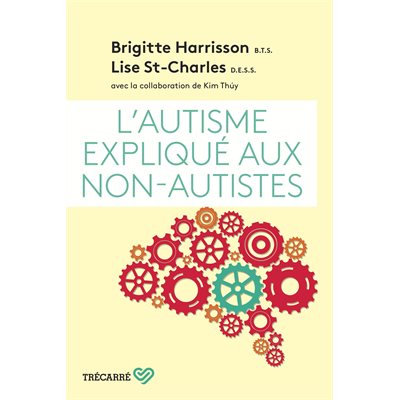 Press and move to zoom.
Mouse over image to zoom.
L'Autisme expliqué aux non-autistes
Product Code: 3530000
Cet ouvrage propose une description unique du TSA (trouble du spectre de l'autisme) en soulignant qu'un cerveau autiste est différent d'un cerveau neurotypique, qu'il est connecté autrement et qu'il ne traite pas les informations de la même manière. 176 pages.

Sous forme de questions et réponses, l'explication d'une cinquantaine de notions en lien avec le développement de l'autiste.
Des conseils s'appuyant sur une compréhension nouvelle du TSA, qui trouve de plus en plus écho chez les professionnels.
Des anecdotes tirées de la vie de Brigitte Harrisson, autiste, et de celle de l'écrivaine Kim Thúy, mère d'un fils autiste.
Available in French only.
reviews False