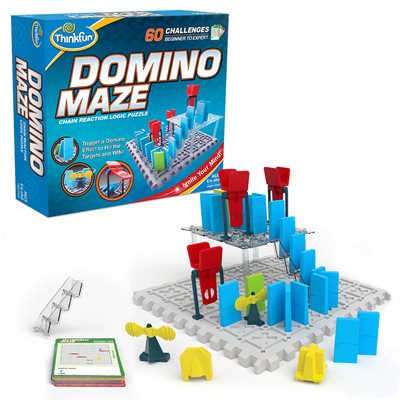 Press and move to zoom.
Mouse over image to zoom.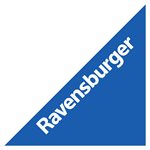 Domino Maze
Product Code: 4114000
This domino game is like a classic domino race with an added twist giving you a brilliant logic puzzle. Your reasoning skills will be put to the test as you try to work your way through the pivots, around the blockers and up the stairs. Take on these 60 dynamic challenges and take the domino effect to the next level.


Educational: develops critical, logical, and problem-solving skills in children
Scalable: this game has 4 levels of difficulty (beginner, intermediate, advanced and expert)
Age: 8 years and up
Number of players: 1 player
Dimensions: 10.83 x 2.36 x 10 inches
Content: 1 top grid, 1 bottom grid, 2 staircases, 1 start domino, 21 dominos, 3 targets (numbered I, II and III), 2 pivots, 1 blocker, 2 walls, 60 challenge cards (beginner to expert)
Start by drawing a challenge card and setting up your game board to look like the one on the card. Then, use your dominos to fill in the missing spaces and start a chain reaction. Once all the dominos have fallen, your challenge is officially complete. It's time to pick a new card!
reviews False