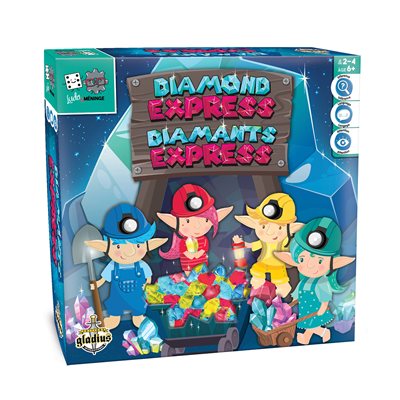 Press and move to zoom.
Mouse over image to zoom.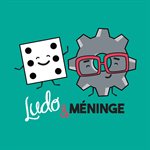 Diamond Express
Product Code: 4113000
In the darkness of the mine tunnels, hundreds of small creatures work tirelessly in search of germs. The Minus are diamond diggers who collect gems every day to make beautiful jewelry. Venture through the tunnels, board their little train wagon and face various obstacles to collect the biggest haul. Get your picks, get set, dig in!

This fun game ends when the first Minus gets his 4 expert mining tools from the diamonds he collects. He will obtain these tools thanks to his sense of deduction, his ability to find solutions to the problems and situations he encounters as well as by working on his speed and visual analysis skills.


Educational: stimulates inferences, prior knowledge, comprehension and visual attention.
Playful: works on the speed of execution and language expression.
Scalable: 4 levels of difficulty.
Age: 6 years and up
Number of players: 2 to 4 players.
Dimensions: 27 x 27 x 5,5 cm.
Content: box of 90 diamonds, 228 cards, 1 memory aid, 4 Minus boards, 4 image sheets, 6 Minus heads, 1 dice (6 stickers) and the game rules.
reviews True