Home

>

My first modeling kit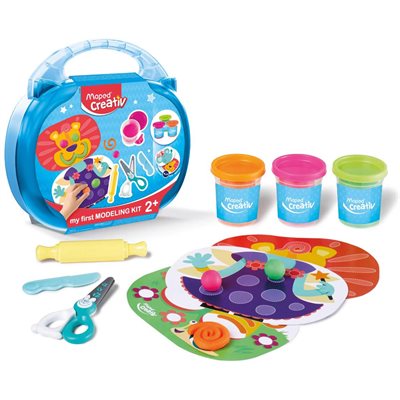 Press and move to zoom.
Mouse over image to zoom.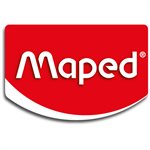 My first modeling kit
Product Code: 4124000
This playful activity set is a must to promote your child's fine motor skill development through a play dough activity specifically designed for toddlers. This creative set will allow them to develop their dexterity and their imagination. In addition, this set contributes to the awakening of their senses thanks to the play dough's soft and enjoyable texture, combined with the dough's vibrant colors. The numerous activity cards will allow your child to freely express their creativity by decorating and dressing the character cards.
Educational: contributes to the development of fine motor skills
Useful: robust packaging, easy to close and carry around
Sensory: soft texture produces a feeling of calmness and relaxation
Age: from 2 to 6 years old
Colors: varied
Dimensions: 7.5 x 22.5 x 21.1 cm
Weight: 525 g
Composition: play dough ideal for small children due to its soft, non-stick and easy to manipulate texture
Content: reusable box, 3 containers of play dough weighing 80 g each (pink, orange and green), 3 double-sided activity sheets, 3 accessories (plastic knife, plastic rolling pin and scissors)
Your child can create shapes by placing the play dough onto the activity cards, in a way that creates funny characters.


Create shapes using the play dough and accessories
Place the shapes on the activity cards
Put together the activity cards; the head, the body, and the feet to discover the character
reviews True