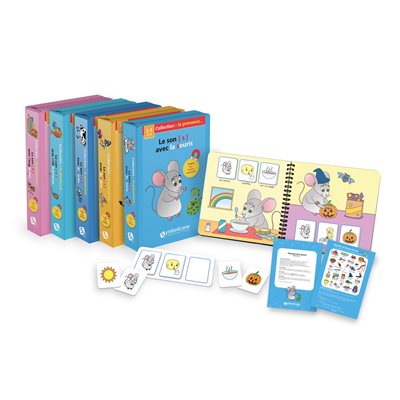 Press and move to zoom.
Mouse over image to zoom.
Coffret Prononciation - lettre S, V, W, Y, Z
Product Code: 2967012
L'objectif de ce coffret symbolicone est de faciliter la prononciation des sons [s, v, w, y, z] en début de mot et de développer le vocabulaire de base tout en stimulant les structures de phrases simples. Le vocabulaire est choisi de manière à ce que l'enfant puisse par la suite l'intégrer dans son quotidien. Ceci facilite ainsi la communication et peut se répercuter de façon positive sur ses comportements.

5 titres:

Souris
Vache
Will le poisson
Youg le lion
Zèbre
Chaque ensemble contient 3 jeux avec 24 pièces magnétiques.

Available in French only.
reviews True