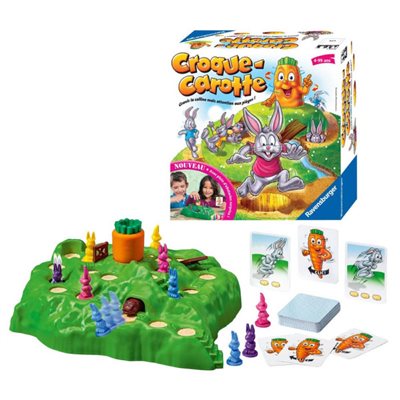 Press and move to zoom.
Mouse over image to zoom.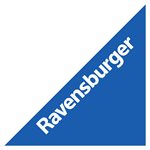 Croque-carotte
Product Code: 3837000
C'est parti pour une course de lapins complètement folle !
Le but est la succulente carotte au sommet de la colline. Mais attention, le chemin que mène jusqu'à elle est plein de surprises : de temps en temps, des trous s'ouvrent et boum, les lapins tombent dedans, ou une taupe sans-gêne les pousse sur le côté. Un pont-levis et une clôture peuvent aussi gêner le passage.
Quel petit lapin s'en sortira le mieux avec les trous et les obstacles et atteindra le premier la carotte ?

Contenu:

1 colline avec des trous mobiles, un taupe, un pont-levis, un tourniquet et une carotte tournante
16 lapins de 4 couleurs
48 cartes
1 règles du jeu
Ce jeu développe la mémoire, la stratégie, la créativité, en plus de devoir poser des actions et avoir un peu de chance.
2 à 4 joueurs. Durée 20 min. 4 ans +

Available in French only.
reviews False