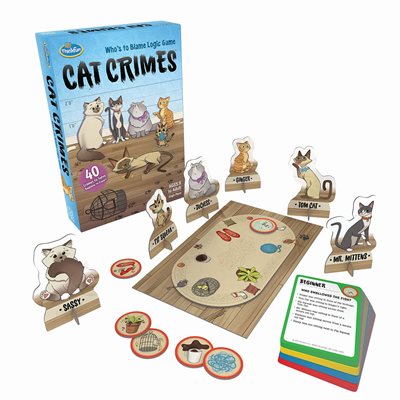 Press and move to zoom.
Mouse over image to zoom.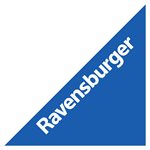 Cat Crimes
Product Code: 4118100
This product is the English version.
From a tangled ball of yarn to a missing bird... Which of the six furry friends is responsible? We're counting on you to find which cat is guilty. After a few problem-solving exercises using clues that don't lie, such as paw prints and toy placement, you'll be able to determine exactly where each feline is. You'll be able to determine exactly where each feline was sitting at the time of the crime. Will you be able to solve all 40 crimes and catch all the culprits?


Educational: helps develop logic and autonomy
Scalable: this game has several levels of difficulty
Age: 8 years and up
Number of players: 1 player
Dimensions: 9.25 x 6.25 x 1.75 inches
Content: 1 game board, 6 Cat tokens (with token stands), 6 Crime tokens, 40 Challenge cards with solutions
Select a challenge card and then read each of the clues written on the card. Determine the placement of the cats that would best coordinate with the clues listed. Once all the cats are placed around the game board, the cat sitting in front of the crime token is the guilty cat! Once you find it, you win!
reviews True